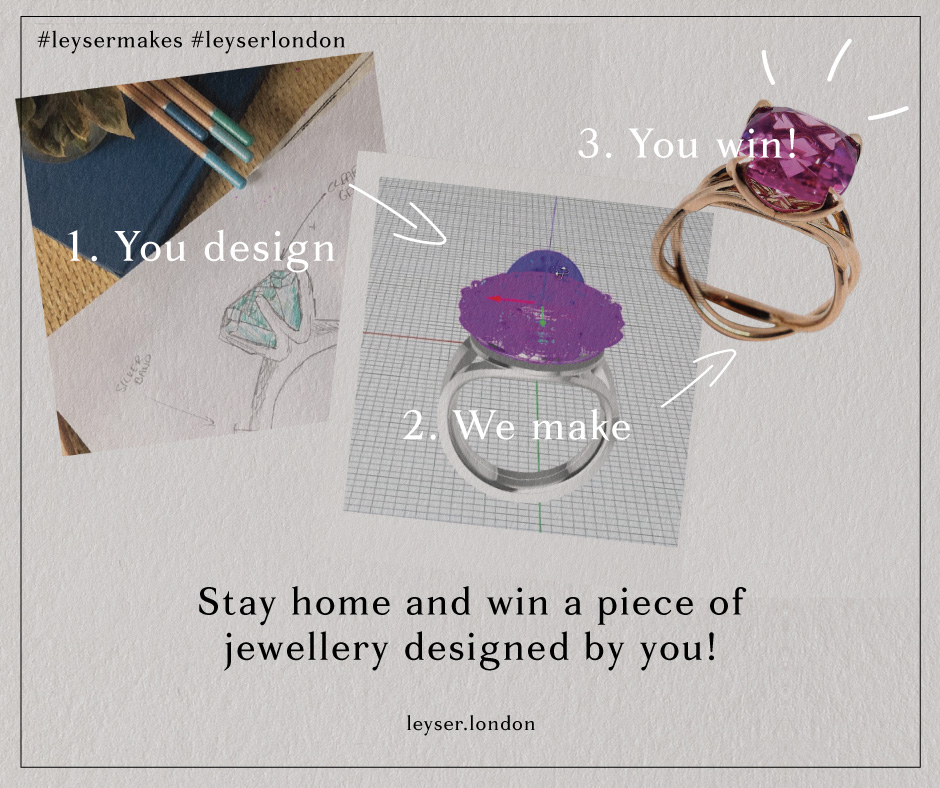 New Competition: Become a jewellery designer!
We've launched a new competition to bring out the jewellery designer in you. Submit a design and our panel will select a winner, and produce it for you!
Your design could be for any piece of jewellery; a ring? An earring? A bracelet? It's up to you! Though you must include a semi-precious gemstone in your design; anything from aquamarine to tourmaline. The target retail price of the design is £2500.
The winning designs will be chosen by our panel including Thomas Leyser, Sebastian Leyser and design studio Foxall Studio (Vogue / GQ / Shaun Leane) and the competition will close on 10 May, 2020.
Designs should be emailed to sales@leyser.london or uploaded to your social media using #leysermakes. Good luck!